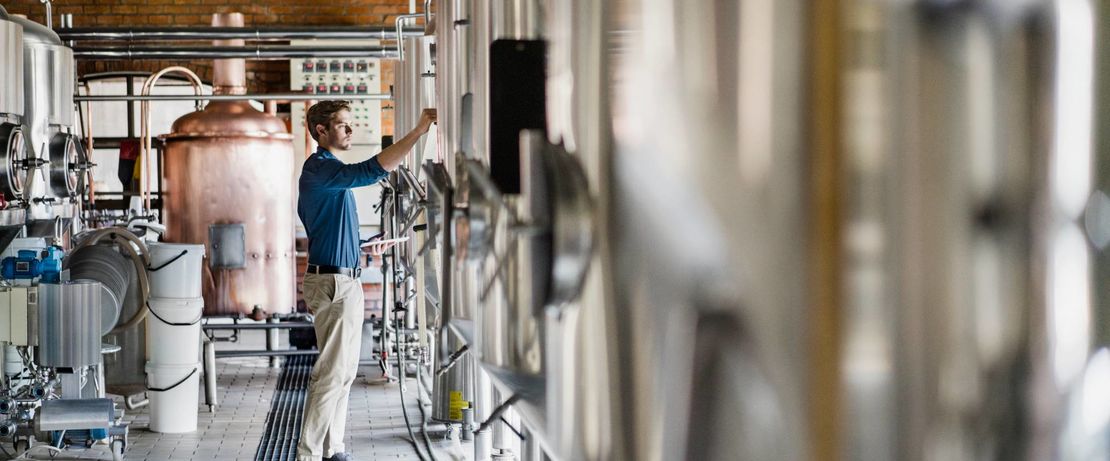 Press release
Products & Solutions
Parsippany, N.J., USA, July 28, 2020
Evonik launches multifunctional surfactant TOMADOL® 904 for hard surface cleaning applications in North America
Evonik's Care Solutions business line has launched TOMADOL® 904, a new multifunctional surfactant for hard surface cleaning applications in North America.
By using fewer ingredients, multifunctional surfactant-enabled formulations can help consumer understanding of product composition.
TOMADOL® 904 provides excellent overall performance, with rapid penetration and effective emulsification of soils.
This product launch enables customers to improve the sustainability of their cleaning product formulations.
As TOMADOL® 904 can fulfil more than one function in a formula, it provides a lot of benefits to formulators beyond just cleaning performance. By simplifying a cleaning formula's design, multifunctional surfactants like TOMADOL® 904 can reduce raw material inventory challenges and the associated supply chain risks. It can also lead to significantly lower overall formula costs through removal of unneeded components.
Through the use of fewer ingredients, multifunctional surfactant-enabled formulations can also facilitate consumer understanding of product composition. According to market researcher Mintel, 63% of Americans say that they find themselves wanting to learn more about what they purchase than in the past. Additionally, recent regulatory trends towards greater transparency of cleaning product compositions are giving today's consumer this ability. But at the same time, consumers can also be overwhelmed by the volume of information that brands provide. In fact, 64% of US consumers are more likely to recommend a brand because it provides simpler experiences and communications, according to brand consultant Siegle+Gale.
With regards to cleaning performance, TOMADOL® 904 is designed to be used easily in any hard surface cleaning application based on dilution levels. This enables you to literally use the same formulations for kitchen cleaner and glass cleaner by simply adjusting the surfactant's dilution level. Its high surface activity allows TOMADOL® 904 to remain effective even at high dilutions. When benchmarked with conventional cleaners, TOMADOL® 904 provides excellent overall performance, with rapid penetration and effective emulsification of soils. The product also brings an eco-friendly profile to your formulation.
"TOMADOL® 904 is a sustainable choice for formulators seeking versatile multifunctional ingredients in their cleaning products. It shows high performance on degreasing even without solvents in the formulation. This will help formulators to expand efficient cleaning products use much less ingredients." said Derek Dagostino, Global Marketing Director, Cleaning Solutions product line of Care Solutions.
The mega trend towards sustainability is the key driver for Evonik's growth division, Nutrition & Care, which aims to improve the quality of life for consumers across the globe by contributing to the well-being of people aligned with innovative and sustainable solutions. Innovative product launches like this help to support the ongoing transformation of Evonik's portfolio towards sustainability.
Those interested to learn more about TOMADOL® 904 are encouraged to visit Evonik's new Cleaning Solutions online platform, intoCleaning.evonik.com.
Company information
Evonik is one of the world leaders in specialty chemicals. The company is active in more than 100 countries around the world and generated sales of €13.1 billion and an operating profit (adjusted EBITDA) of €2.15 billion in 2019. Evonik goes far beyond chemistry to create innovative, profitable and sustainable solutions for customers. More than 32,000 employees work together for a common purpose: We want to improve life, today and tomorrow.
Disclaimer
In so far as forecasts or expectations are expressed in this press release or where our statements concern the future, these forecasts, expectations or statements may involve known or unknown risks and uncertainties. Actual results or developments may vary, depending on changes in the operating environment. Neither Evonik Industries AG nor its group companies assume an obligation to update the forecasts, expectations or statements contained in this release.