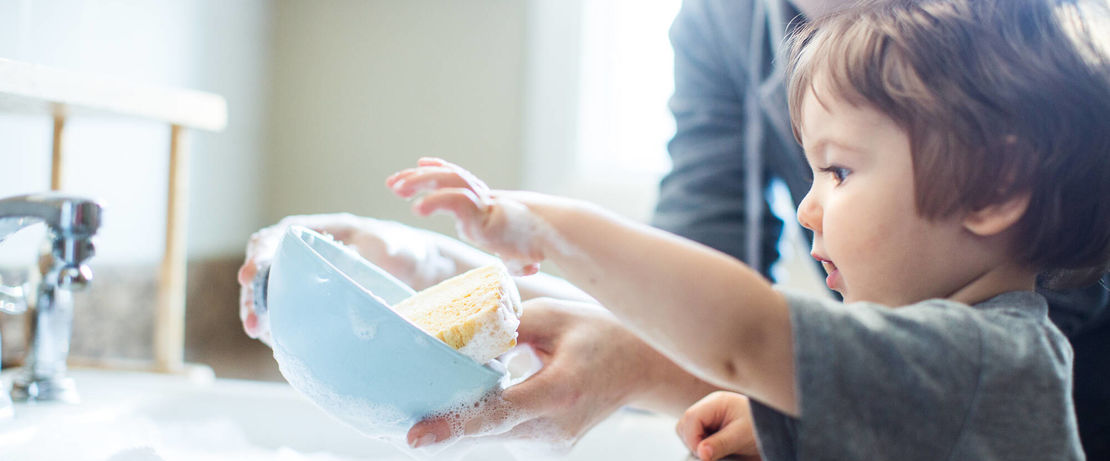 Tomamine® Amphoteric Coupling Agents
Your Formulation Insurance
Evonik's Tomamine® Amphoteric coupling agents go beyond simply coupling a formulation. The Tomamine® Amphoteric product line works alone or with another anionic, nonionic, or cationic primary surfactant to boost cleaning performance and alter the foam profiles of the final formulation.
Coupling agents can play an important role in cleaning formulations by facilitating the dissolution and dispersion of less soluble organic elements such as surfactants and solvents, thus enabling systems to retain clarity and homogeneity. They also improve overall system stability and reduce the risk of phase separation. Most coupling agents are referred to as hydrotropes, as they are commodity products that focus solely on providing that benefit.
Variety of Foam Profiles
Whether you are looking to knock down foam in an automatic dishwash formulation, or want a thick stable foam for Clean in Place applications, Evonik has a Tomamine® Amphoteric coupling agent that fits your unique foaming needs. The primary surfactant provides a foam profile, but the Tomamine® Amphoteric coupling agents can alter the foam profile of that primary surfactant, thus allowing you more flexibility to use different components and still achieve the formulation's physical characteristics that you desire.
Ideal for Pod Technology
Pod technology and concentrated cleaners are increasingly becoming the choice for both consumers and suppliers – consumers like the pre-sized usage dose, while suppliers like lowering their logistic costs due to the decrease in the amount of water being used in their final products. Evonik's Tomamine® Amphoteric coupling agents provide the ability to use less surfactant within a solution, while still maintaining the formulations cleaning performance and providing the stability and coupling within a high surfactant load formulation.
81% concentrated car wash formula
| | |
| --- | --- |
| Reagent | WT.% |
| DI water | 19.0 |
| Sodium Metasilicate (SMS) | 9.5 |
| EDTA (39%) | 4.7 |
| KOH (45%) | 19.0 |
| Mix to clear | |
| Tomamine® Amphoteric 12 | 32.0 |
| Tomamine® Q-14-2PG | 3.8 |
| Tomadol® 902 | 9.0 |
| Tomadol® 1-5 | 3.0 |
Less Hydrotrope, Same Clean
Tomamine® Amphoteric Coupling agents can be used in less concentration than commodity hydrotropes and solvents, while not sacrificing cleaning performance. Because these surfactants are made for cleaning as well as coupling, increasing the surfactant load does not necessarily mean an increase in performance as the case is with solvents.
By selecting the right Tomamine® Amphoteric coupling agent, a formulator can enhance their formulation characteristics with just one product.
Benefits
Exceptional coupling efficiency
Excellent stability in caustic, acid, and concentrated electrolytes
Improves detergency
Compatible with most anionic, nonionic, and cationic surfactants
A variety of foam profiles
A number of products are registered on EPAs SaferChoice CleanGredients® Program
APPLICATIONS
Dishwash (manual / home as well as automatic / commercial)
Food and Beverage Processing Clean in Place, Dairy
Laundry
Alkaline and Acid cleaners
Metal and parts cleaning
Transportation cleaning
Hard surface cleaning
Discover Tomamine® Amphoteric Products