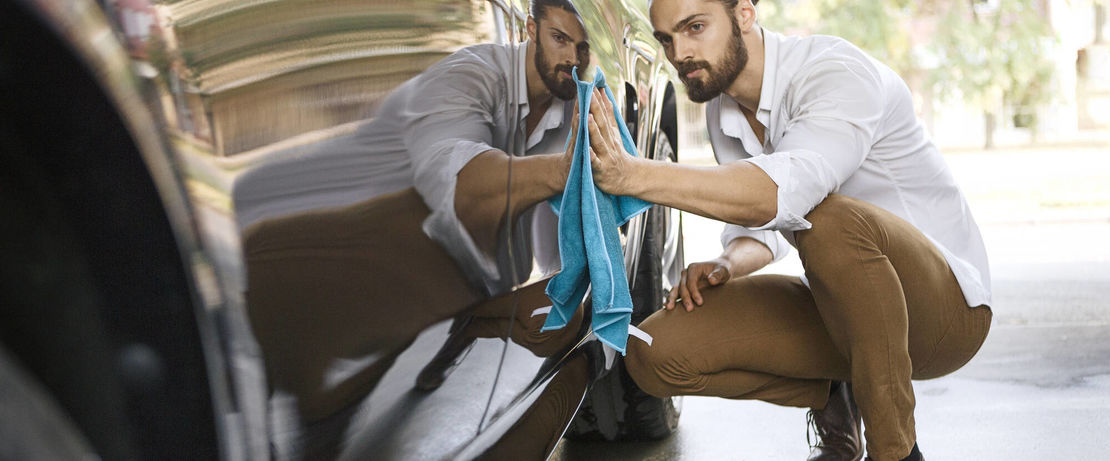 Product & Solutions
Vehicle care
Esthetics and performance
Evonik is the leading supplier of surfactants, emulsifiers, foamers, cleaners, wax additives, drying aids, and pre-formulated performance materials to the vehicle care and transportion fleet maintenance industries.
Esthetics and performance, as well as efficiency and environment-friendliness, are terms which are modern requirements for the world of automobiles. We have designed our products to exemplify these attributes that are desired by vehicle washing consumers.
 Whether it is the biodegradable rinse aids for automatic car wash, the highly effective emulsions developed for cleaning and caring agents, or industry-leading technology for smearing reduction, Evonik provides solutions to your formulating challenges.
Our products can be found in end-use products such as presoaks, foam body washes, wheel and engine degreasers, bug and insect removers, windshield washers, tricolor foam conditioners, drying agents, clear coats, sealer waxes, total body protectants, and tire dressings. They also find applications in interior cleaning and protection for leather, vinyl, carpet and glass.