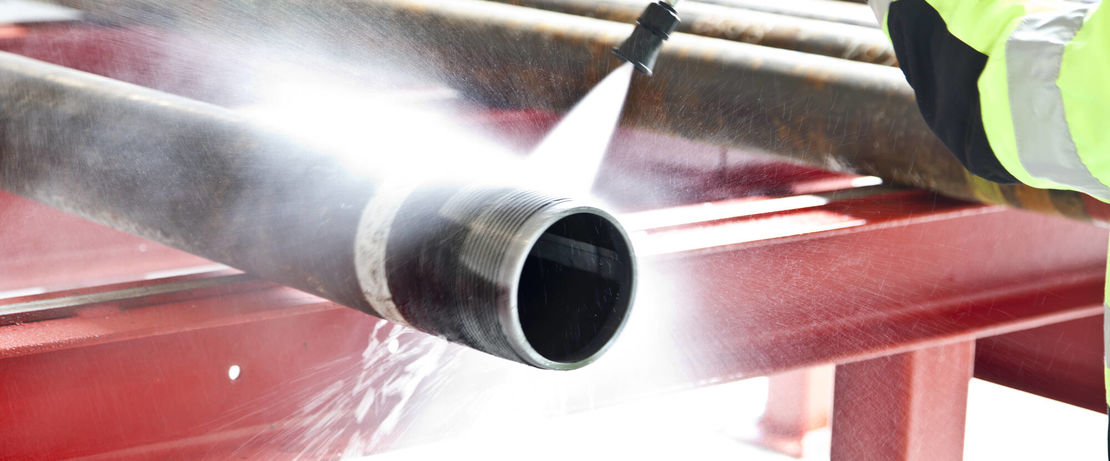 Products & Solutions
TomaKleen® G-14 Additive
Go-to Alternative to Solvents and NPEs
TOMAKLEEN® G-14 Additive is designed for formulators who are seeking alternatives to oxygenated solvents, while not compromising cleaning performance. Working with your basic surfactant, TomaKleen® G-14 Additive delivers fast cleaning driven by fast kinetics, as well as high degreasing efficiency with low use levels.
Volatile Organic Compound (VOC) regulations are becoming increasingly more stringent due to their effect on the ground-level ozone and other public health concerns. As consumers demand safer product profiles, formulations need to adjust their current and future product formulations to meet these ever changing regulations.
Excellent Environmental Profile
TOMAKLEEN® G-14Additive is not considered a VOC, is readily biodegradable, and is listed on SaferChoice's CleanGredients® registry.
High Compatibility
TOMAKLEEN® G-14 Additive is compatible with most surfactants, and performs well in alkaline, neutral, and acid cleaners. Even in highly built systems, TomaKleen® G-14 Additive out performs competitive solvents (and at lower use levels!).
SUPERIOR CLEANING
Pulling solvents out of a system may seem scary at first, however with Evonik's TOMAKLEEN® G-14 Additive, you can not only maintain your cleaning performance, but can boost it to new heights all with one product. No matter the soil, whether it is industrial that needs heavy duty degreasing performance, or a food stain on textile fabrics, TOMAKLEEN® G-14 Additive can enhance the cleaning performance in your final formulation.
Benefits
Fast cleaning driven by fast kinetics
High degreasing efficiency with low use levels
Excellent environmental profile – readily biodegradable and not considered a VOC
Low odor
Suitable for acid, neutral, and alkaline systems
Non-hazardous for transport
Applications
Heavy-duty industrial cleaners
Industrial technical cleaning: acid cleaners, metal cleaners, solvent replacement
Laundry detergent
Kitchen and catering: degreasers, hard surface cleaning
Janitorial: solvent replacement, hard surface cleaning
Vehicle care