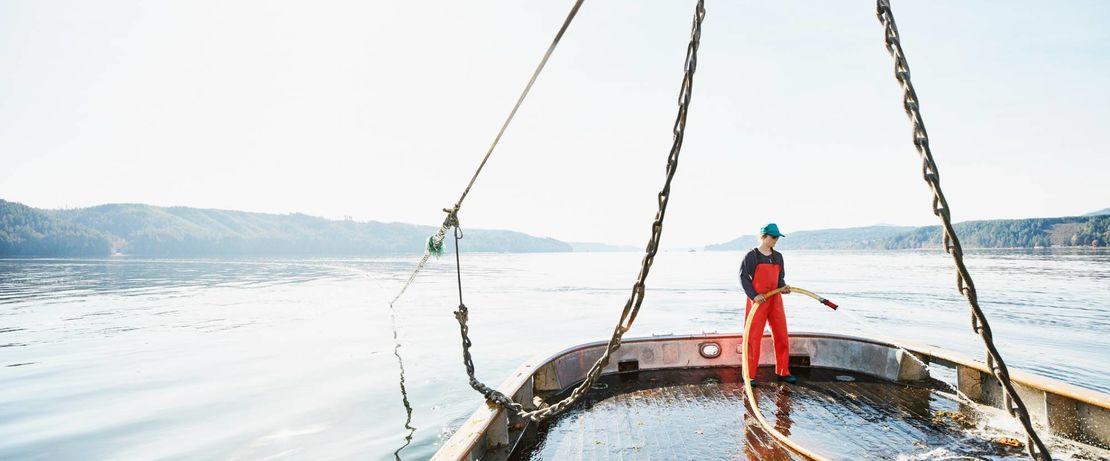 Products & Solutions
TOMAKLEEN® X-Series
Sustainable surfactants for outdoor cleaning
The new TOMAKLEEN® X-Series sustainable surfactants are market-leading cleaning solutions expressly formulated for outdoor cleaning that is ultimately released safely into our environment. 
Safer Choice approved

The TOMAKLEEN® X-Series sustainable surfactants are Safer Choice approved, as reviewed and labeled by the United States Environmental Protection Agency (U.S. EPA), and can easily blend for exceptional, all-purpose cleaning formulations without the requirements of direct release certification.
What does direct release and Safer Choice certification mean?
The U.S. EPA raises the bar for acute aquatic toxicity and biodegradability standards for outdoor cleaning products that bypass sewage treatment and are released directly into our environment. Direct release products abide by these stricter measures to ensure the lowest environmental impact upon use. Safer Choice focuses its review of formulation ingredients on the key (environmental and human health) characteristics of concern within a functional class. This approach allows formulators to use those ingredients with the lowest hazard in their functional class, while still formulating high-performing products.
Greener formulations
Compared to traditional formulations, TOMAKLEEN® X-Series surfactants can be utilized in greener formulations without sacrificing performance.
These game-changing surfactants can also be combined with other Evonik surfactants to produce exceptionally high-performing, all-purpose, and environmentally friendly cleaning solutions.
Replace your use of non-direct release-approved surfactants with Evonik TOMAKLEEN® X-Series sustainable solutions to enable your use of the Safer Choice label on your products without compromising performance.
Be among the first flagship company to sample these versatile and sustainable surfactants in your formulations.