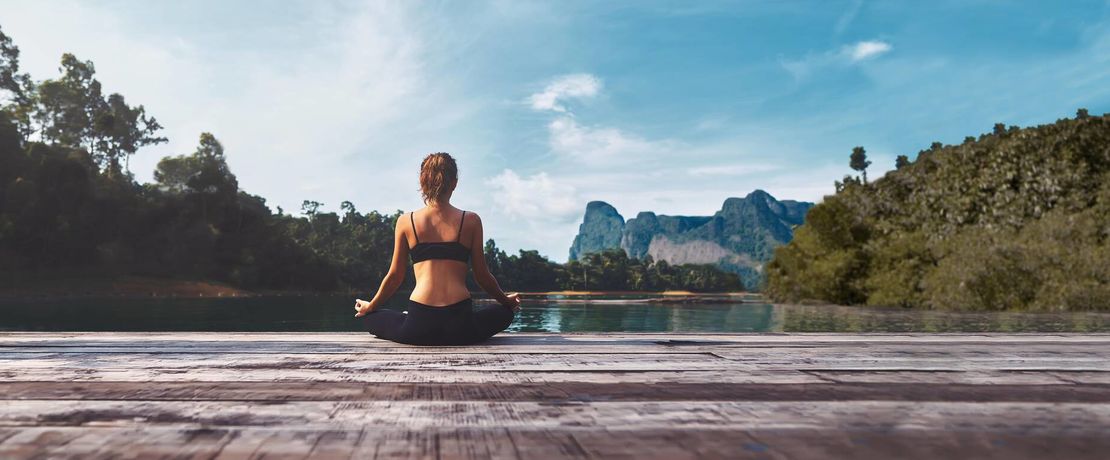 Sustainability
Good Earth, Good Home, Good Looks
Our ambitions and achievements
Portfolio transformation towards quantified sustainable attributes is key for us. Closed product circles are difficult to achieve as most of the cleaning products will still end up in the environment with or without treatment. Therefore, we are continuously working on ingredients with a low environmental burden during processing and application.
On a continuous basis we conduct lifecycle assessments for ingredients but also final consumer goods to identify the most important levers and options to reduce the carbon footprint along the value chain.
Using resources most efficiently we place sustainability at the center of everything we do. From our sourcing, production and innovation processes, to capital expenditure and M&A decisions. All our activities that help keep us on the right path to achieving our sustainability vision consider the three pillars of sustainability: planet, people and products.
Planet
With these clear strategic ambitions, we can focus our work and better track our progress towards achieving these goals. But it also serves as a constant reminder that there is still a lot of work ahead. We are not there yet. For example, we are committed to achieving 50% carbon-neutral operations by 2025. But this is not enough, and we want all our operations to be carbon neutral. We know this is a challenge, but we are ready and have set the target of achieving this.
| | |
| --- | --- |
| | |
| The increased use of renewable feedstocks to protect the environment remains our top priority. | Currently, around 60 % of our ingredients are made up of at least 50% renewable feedstocks. |
| To reduce the climate impact of palm oil usage, we are aiming to use only 100 % RSPO-certified (mass balance) palm oil by the end of 2020 considering supply chain security aspects. | Our palm oil raw materials basket currently contains 65 % RSPO-MB palm-based feedstocks. |
| We are targeting 100 % transparency and deforestation- free palm derivatives. | In October 2019, as part of our commitment to end deforestation, we became a founding member of Action for Sustainable Derivatives (ASD). |
| We aim to only use 100 % electricity from renewable sources by 2021 at our main production sites. | Starting in 2020 our main European production sites in Essen, Steinau and Duisburg are using renewable electricity. |
| With the enhanced use of resource efficient processes like biotechnology, enzymatic catalysis and polyglycerol chemistry, we will improve our process efficiency to reduce our CO2 emissions. | We already produce more than 40 ingredients using CO2-optimized processes. |
People
As part of civil society, we assume sociopolitical responsibility that goes beyond our business and have introduced several programs to support this. As part of "Together for Sustainability" – a social and environmental assessment program within the chemical industry, we carry out continuous assessments at our own sites and those of our suppliers.
| | |
| --- | --- |
| | |
| Maximum safety is the fundamental precondition for the operation and performance of our facilities. In 2020, we are targeting an accident frequency rate lower than 1.3. | Since 2015, we have continously reached our target of < 1.3 accidents, and in 2019, we reached an accident frequency rate of just 1.18. |
| We will encourage and enhance social responsibility along the whole value chain. | As a founding member of "Together for Sustainability", we will carry out continuous assessments at our own sites and our suppliers. SMETA audits are conducted in high risk areas. |
| For us sociopolitical responsibility means coming to terms with the history of our predecessor companies in national socialism, and applying the lessons learned to the present and to the future. | Since 2017, we have organized regular trainee days which focus on the link between the nationalist-socialist era and the sociopolitical challenges of our time, and since 2019, we have endowed the chair for Holocaust research in Frankfurt. |
| We promote a pluralist democratic society, and will not tolerate discrimination in any form. | People from more than 100 different countries work together successfully at Evonik – this is pluralism and diversity in practice. And the company values of openness and trust form the basis of this collaboration. |
Products
Designing products for environmental compatibility is what the industry now need to work on, and the major prerequisite is to do so with transparency on product origin, constitution and efficiency. 
| | |
| --- | --- |
| | |
| We are consistently improving the degradability of our products to protect clean water sources and aquatic flora and fauna. | More than 50 % of our portfolio is readily biodegradable. |
| We keep designing products for application efficiency to improve sustainability on consumer use levels. | We currently offer approximately 100 products that stand for low energy consumption and resource efficient application concepts. |
| We conduct lifecycle analysis (LCA) for our portfolio to understand the entire environmental impact from origin until the end of product life. | Currently, 70 % of our products have undergone LCA. Together with our customers we identify the most significant improvements and product design that will have the most impact. |
| We want to provide full transparency on our products for individual customer needs. | We provide the most important characteristics such as biodegradability, material origin and processing details for our customers. |
Dialog across the value chain is key for the responsible production of cleaning products. Please log in to Evonik's intoCleaning portal and use the information given as a starting point for quantification. We are keen to work with our customers to help them identify risk and leverage this knowledge to improve our common environmental impact.

Sustainability is not only important to Evonik's solutions for the cleaning industry, but for the whole Evonik group as a specialty chemicals company. To learn more about Evonik's Sustainability Strategy 2020+ click here.
our biosurfactants as a sustainable example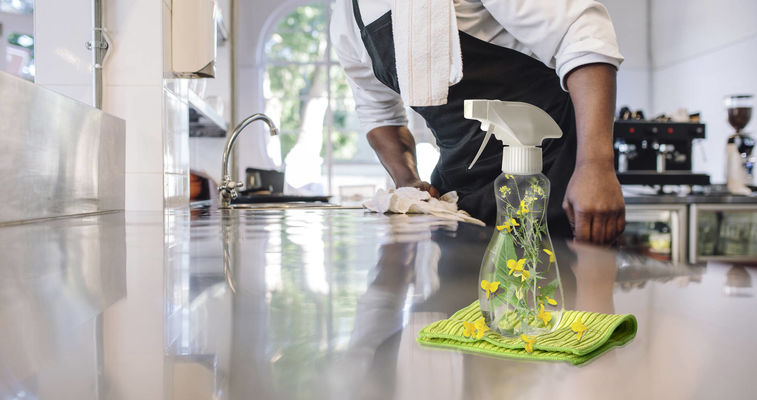 Evonik's biosurfactants make a clean sweep – literally. They not only remove grease and dirt but are also eco-friendly and gentle on the skin. They are 100 percent biodegradable and also impact the environment less than conventional surfactants. ... MORE